Contact Us
Operating Hours
Monday - Friday : 8AM - 8PM
Saturday : 8AM - 2PM
Sunday: 10AM - 12PM

Services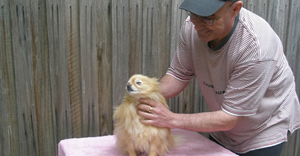 We provide a full home consultation service 7 days a week,including physical examinations and health checks,vaccinations,home euthanasia,microchipping,worming,annual heartworm injections and many other services.Our goal is to provide quality veterinary care in the convenience and comfort of your own home,at an affordable cost.


Dog Vaccinations
We provide the Canine C5 and Canine C3 vaccines

Cat Vaccinations
We provide the Feline F4 vaccine

Euthanasia
When the time comes, many owners prefer to have their pet euthanised in the comfort of their own home. This is often a very sad time for owners and their family and we endeavour to make the process as smooth as possible for you and your pet.We provide a caring, compassionate and personalised euthanasia service for those sick or terminally ill pets. By coming to your doorstep, we can prepare a calming, peaceful setting, filled with your pet's favourite things and people they love. We come right near home, so your dearly beloved pet will feel safe and relaxed.
Our vet will be able to provide preparation guidance and advice, as well as bereavement support during this hard process.

The euthanasia process
The injection is an overdose of an anaesthetic and normally goes into vein of the front leg.We provide and recommend sedation before hand to facilitate the whole process. Once the injection is given your pet will 'fall asleep' in seconds and their heart will stop.